Queenie Wong
Statesman Journal
April 20, 2013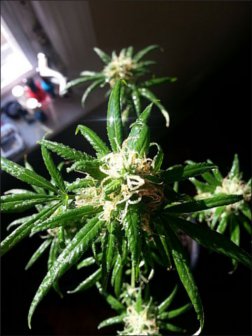 The Senate passed a bill [Thursday] that would allow people with post-traumatic stress disorder to get medical marijuana cards, but not all lawmakers were sold on the idea.
Senate Bill 281, which passed on a 19-11 vote, is now headed to the House.
The issue divided many of the Senate Republicans, some who weren't convinced that medical marijuana would effectively treat the anxiety disorder.
While there has been anecdotal evidence about its beneficial effects on post-traumatic stress disorder there isn't a consensus about the drug in the medical community.
[…] Marijuana is still illegal under federal law and classified as a Schedule I controlled substance, meaning there is no accepted medical use of the drug.
Also, Ultra 12 is back by popular demand! Get the ultimate source of energy at 40% off now!