Joel B. Pollak
Breitbart
February 16, 2014
President Barack Obama offered the desperate farmers and farmworkers of the drought-stricken Central Valley a desultory relief package last week: $1 billion for a "climate resilience fund," plus "summer meals" and various other kinds of aid. For a president who boasts of his willingness to use executive action, it was a pathetic display of sophistry, full of mumbles about how water management is not a "zero-sum game"–though in this case, it is.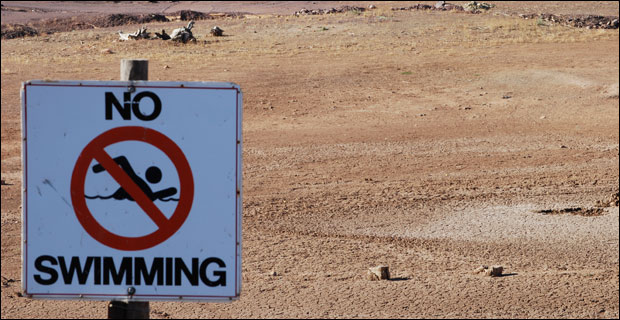 As the Investor's Business Daily and countless others have noted, water management in California is a trade-off between the needs of farmers and the demands of the environmental movement, which has embraced the delta smelt, an obscure endangered species in the Sacramento-San Joaquin River delta. The Democrats, and Obama, have supported the environmentalists over the farmers–and the subsequent flushing of California's reservoirs.
It may be true that the delta smelt is a species on which the whole regional ecosystem depends, and that its disappearance could have a negative effect on fishing, among other impacts. But that calls for wise management involving all stakeholders–not the blunt instrument of the federal courts, which utopian environmental activists have used precisely because they do not want to have to face the real challenges of water conservation.
The Emergency Election Sale is now live! Get 30% to 60% off our most popular products today!