Cheryl K. Chumley
Washington Times
February 4, 2013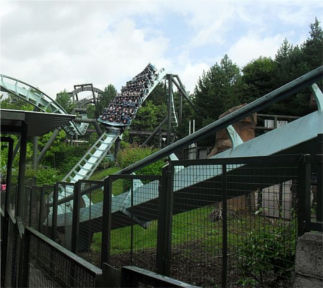 The town of Abbottabad may be known as the site where U.S. Navy SEALs shot and killed Osama bin Laden in May 2011. But that may soon change, as Pakistani authorities have put in motion plans to build a $30 million amusement park in the area, complete with a zoo and adventure sports facilities and restaurants, according to a Raw Story report.
Khyber Pakhtunkhwa province governing officials hope the project will boost tourism and, in turn, local economies, according to the report. They also hope the fun-filled atmosphere will overcome the town's image and offset its humiliation from the successful U.S. raid, the report continued.
"The amusement city will be built on 50 acres in the first phase but later will be extended to 500 acres," said Syed Aqil Shah, the provincial minister for tourism and sports, in the Raw Story report. "It will have a heritage park, wildlife zoo, food street, adventure and paragliding clubs, waterfalls and jogging tracks."
Our Christmas in July sale is now live! Get up to 60% off on our hottest products today!