AFP
May 6, 2014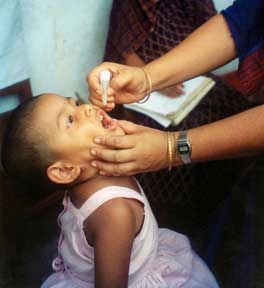 Pakistan will set up mandatory immunisation points at airports to help stop its polio outbreak spreading abroad, officials said Tuesday, though a health minister said the move played into the Taliban's hands.
The World Health Organisation warned on Monday that the crippling disease has re-emerged as a public health emergency — with the virus currently affecting 10 countries worldwide and endemic in three including Pakistan — and urged infected nations to implement vaccine requirements for all international travel.
"Special measures will include establishing mandatory immunisation counters on all airports, border crossings and seaports for all travellers," said Pakistani government spokesman Sajid Ali Shah.
RELATED: CDC Sends Fact Sheet Linking Polio Vaccine to Cancer Down the Memory Hole
RELATED: Paralysis Cases Spike in Wake of Bill Gates' Polio Vaccination Effort in India