Tom Vanden Brook
USA Today
May 14, 2014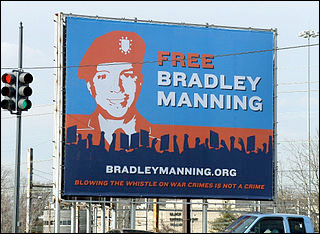 The Pentagon is trying to transfer convicted national security leaker Pvt. Chelsea Manning to a civilian prison so she can get treatment to transition to a woman, a Defense official said Wednesday.
The soldier, formerly named Bradley Manning, was convicted of sending classified documents to anti-secrecy website WikiLeaks.
The Associated Press first reported Defense Secretary Chuck Hagel's decision to move Manning early Wednesday.