Infowars.com
Oct. 7, 2013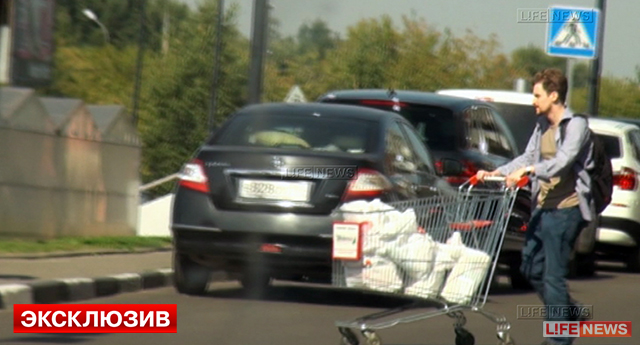 A Russian news outlet has published a photo of what it purports to be U.S. intelligence whistleblower Edward Snowden nonchalantly wheeling a shopping cart of purchased goods.
The photo features a man who appears similar to Snowden; however, the image negates claims made by his lawyer that the former NSA contractor sneaks around the country wearing various disguises.
Russia's Life News says it has confirmed with Snowden's lawyer that the man pictured is indeed him.
Roughly translated, the report states:
"this photo shows that he lives, as many live in Russia… And it should be noted, [he] is quite poor… At the moment he is living on donations… However, once again, the money he has left very little."
Snowden faces charges of espionage in the U.S., in addition to charges of theft of government property, and is currently a "temporary refugee" in Russia.