Rob Waugh
Yahoo! News
November 28, 2012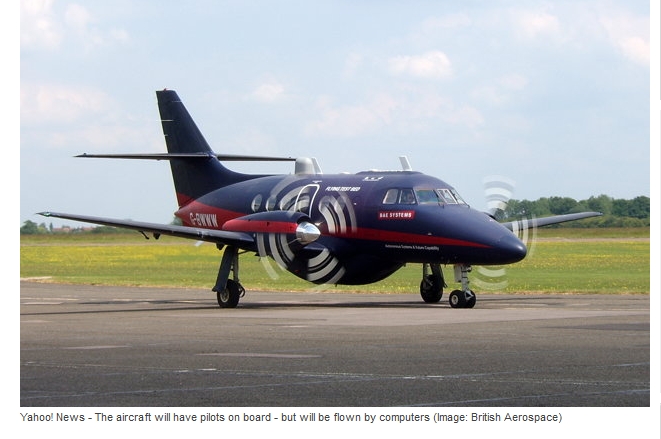 Screen capture from Yahoo! News.
A few days from now, a Jetstream aircraft will take off from an airfield in Warton, Lancashire – and then the pilots will take their hands off the controls.
The flight, from British Aerospace's airfield, will be the first of 20 unmanned flights over UK airspace.
The pilots will be racks of computers which can steer the aircraft by themselves.
The Reopen America Back to School Special is now live! Earn double Patriot Points on our hottest items!