CBS DC
March 11, 2014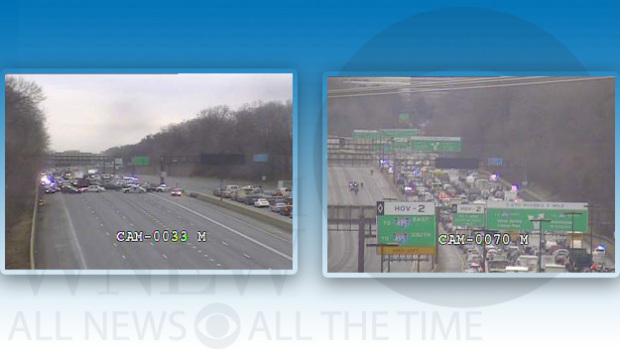 Interstate 270 was completely shut down in both directions between the spur and Montrose Road for more than a half hour police search for three people suspected of robbing a bank in Rockville Tuesday morning.
Montgomery County Police says the Wells Fargo Bank on King Farm Boulevard was robbed shortly after 10 a.m. Tuesday.
In less than 15 minutes the interstate had been completely shut down and officers with guns drawn began a car-to-car search for the suspects.