Matthew Byrd
Daily Iowan
April 9, 2014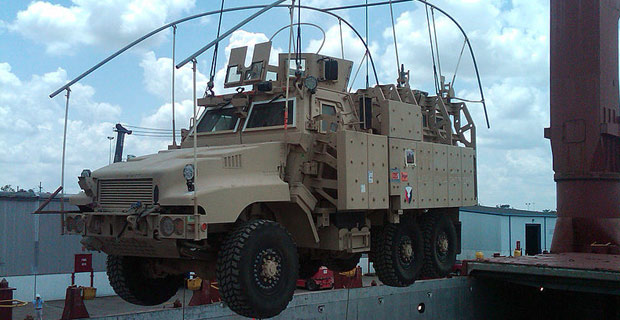 Sometimes the news is just so drearily awful that you have to sit back and almost appreciate the pure comedy induced by it.
Take this item from Washington, Iowa, where the local police have recently acquired an MRAP vehicle (short for Mine Resistance Ambush Protected) through a Defense Department program that donates excess vehicles originally produced for the wars in Iraq and Afghanistan to local police departments across the United States, including other Iowa towns such as Mason City and Storm Lake.
The MRAP weighs an impressive 49,000 pounds, stands 10-feet tall, and possesses a whopping six-wheel drive. Originally designed to resist landmines and IEDs, it sure seems like the MRAP will come in handy for the notorious war zone otherwise known as Washington County, Iowa.
Our 4th of July Super Sale has been extended! Get double Patriot Points and free shipping on the hottest items!