Infowars.com
October 9, 2012
The once prosperous city of Detroit, Michigan now stands ravaged and withered by economic collapse, poverty and rising murder and crime rates; in fact, it's gotten so bad that police took to handing out fliers warning visitors "Enter Detroit at Your Own Risk."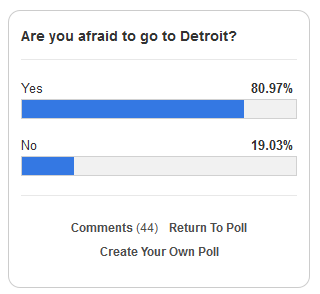 This past weekend, the Detroit Police Department held an "Enter at your own risk" rally where they reminded attendees and citizens that Detroit is America's most violent city, has the highest homicide rate in the country and is in desperate need of more police officers.
Since summer, the police department has been steadily dwindling, and a poll taken by CBS Detroit now shows more than 80% of poll participants are afraid to even go to Detroit.
A stronger police presence is vital to the social recovery of crime-afflicted neighborhoods says Detroit Police Officer Association (DPOA) Attorney Donato Iorio. "These are the men and women who we look to protect us… and police officers can't protect you if they're not there. Officers are leaving simply because they can't afford to stay in Detroit and work 12 hour shifts for what they are getting paid… These police officers are beyond demoralized, these officers are leaving hand over fist because they can no longer afford to stay on the department and protect the public," Iorio told CBS.
Indeed, Detroit PD's own crime statistics illustrate the crisis-level threat facing the city.
Another crime monitoring tool, the online crime mapping system, displays the concentrated density of Detroit's burglaries, robberies, car thefts, and drug violations.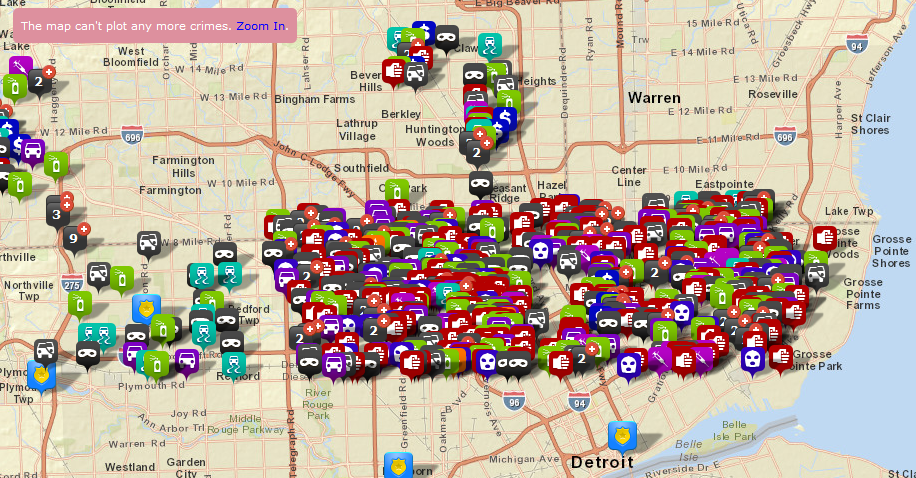 Not too long ago, the federal government pumped more than $26 billion dollars of stimulus money into Detroit's "too big to fail" companies, but the money failed to affect the rough-and-tumble urban areas that needed change so desperately.
"Unfortunately, we are going to see a lot more of this kind of thing in the years ahead.  The number of people that are really hurting is going to continue to increase, and the efforts to remove them from "respectable" areas is going to become more forceful," Michael Snyder, writer for TheEconomicCollapseBlog.com predicts.
"What we are seeing in Detroit and Chicago right now is just the tip of the iceberg. Things are going to become much, much worse."