Radio host Alex Jones trended on Twitter during the July 4th holiday for a rant telling Americans to declare independence from the "alien force… attempting to exterminate the majority" of humanity.
Jones' rant trended despite him being banned from the platform in 2018.
Jones stated:
"I declare this July 4, 2022, to be a declaration of independence against the alien force on this planet today waging war against humans and our biology and our very future that is attempting to exterminate the majority of us, and force the minority that's left to merge with AI computers and become cyborg slaves of Satan."
A disingenuous caption from Twitter user Ron Filipkowski eliminated several key words in Jones' rant, making it seem to the untrained observer as though Jones was speaking directly about extraterrestrials.
However, Jones has in the past explained exactly what he means when he refers to "aliens" during one of his viral appearances on the Joe Rogan Experience.
Watch Jones' full comments on the Friday, July 1, edition of the Alex Jones Show: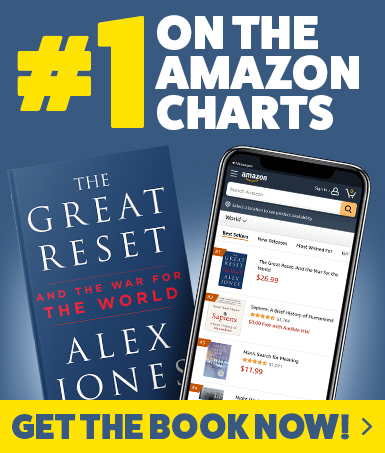 ---