Owen Shroyer hosts this LIVE edition of War Room, weekdays 3-6 p.m. CT.
Also catch the streams at
infowars.com/show
and
Banned.video
.
---
Alex Jones Show: Genocidal Bombshell! Public John Hopkins Data Confirms Covid-19 "Vaccines" Are Causing Surge of Illnesses, Deaths
Start your weekend with this Friday edition of the most banned broadcast in the world:
Watch & share the bombshell video below that illustrates John Hopkins' data that shows insane spikes in Covid-19 deaths after countries introduced Covid vaccines:
RELATED: Video Illustrates How Covid Vaccines Have Totally Backfired
Fuel the tip of the spear in the information war! Become a sponsor for the world's most banned broadcast and donate today!
Rumble mirror:
Follow Alex Jones on Telegram:
---
The American Journal: Rand Paul Warns Of Government Watchlists For Dissenters
Don't miss The American Journal with Harrison Smith every weekday from 8-11 am CST.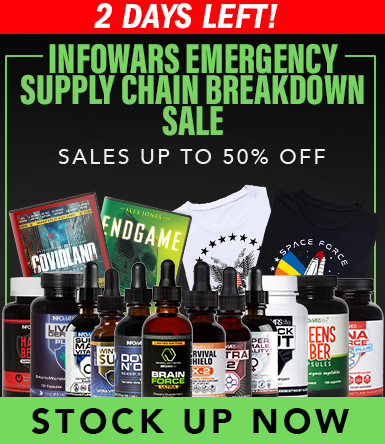 Follow The American Journal on Telegram: