CNN host Brian Stelter dismissed widespread criticism of Joe Biden's Disinformation Governance Board as nothing more than a "Fox News story", hailing the DHS Ministry of Truth panel as "common sense."
"Here in the U.S., there's been an uproar recently about the Department of Homeland Security setting up what they call a Disinformation Governance Board. This has been mostly a Fox world story," Stelter said Sunday.
"I don't think people know what it is and what it isn't, and there just has been a lot of right-wing uproar without knowing what it is."
Guest Moria Whelan, a nonresident senior fellow at the Atlantic Council, said the Ministry of Truth board is "meant to bring together people to coordinate a lot of the efforts inside of DHS, that means law enforcement, emergency services like FEMA, they've all been doing counter disinformation efforts for a while to give us accurate information about human rights abuses, but also about disasters and where people can get assistance."
"So coordinating that activity, making it speak with one voice, and being a stronger advocate to tech companies and engaging the public in academia, that's really what they're after," she added.
"Whoa, that sounds like common sense!" Stelter replied.
"But when I Google this, all I see is 'Joe Biden's Ministry of Truth', and they're gonna ste- you know," Stelter lamented. "There's this incredible backlash to something that sounds like basic government bureaucracy."
As if "basic government bureaucracy" helped the citizenry in any way.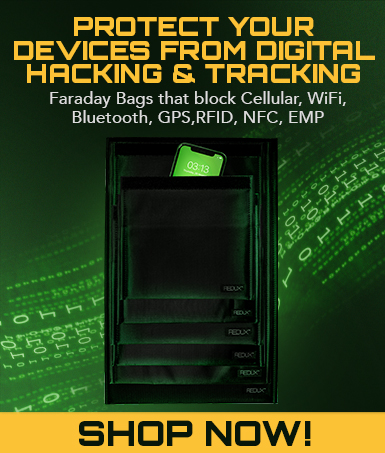 Whelan agreed, and called for "governments to step up more" around the world to "play a bigger role in advocating for people" — whatever that means.
She also said the board's goal is to be "fully transparent" and to "demand more from our government in terms of how they protect us from disinformation and enable us to have information that protects our country and advances our ability to survive in a major incident, for instance."
The whitewashing of the DHS Ministry of Truth board is betrayed by the appointment of the board's own leader Nina Jankowicz, a buffoonish Hillary Clinton supporter who peddled the Russia collusion hoax, dismissed the veracity of the Hunter Biden laptop story, and called for censorship of conservative media.
---
Twitter: @WhiteIsTheFury
Gab: @WhiteIsTheFury
Minds: @WhiteIsTheFury
Gettr: @WhiteIsTheFury