Radio legend Howard Stern stayed true to his reputation of being an asshole during his Tuesday program when he mocked radio hosts who died after refusing to take the experimental Covid mRNA shots.
"It's really funny when these radio, the radio guys are the best, there's like four of them died, four of them were like ranting on the air. They will not get vaccinated. They were… uhh, they were on fire these guys, it was like day after day they were all dying. And then their dying words are, 'I wish I had been more into the vaccine. I wish I had taken it,'" he claimed.
Stern's co-host Robin Quivers chimed in by revealing she has trouble feeling compassion for the "stupid" deceased radio hosts.
"As far as I remember, when I went to school, you had to get a measles vaccine. You had to get a mumps vaccine, there was a ton of them you got," Stern said.
"When are we going to stop putting up with the idiots in this country and just say it's mandatory to get vaccinated?" Stern asked on the SiriusXM show. 
The host admitted his anger comes from a place of selfishness, saying, "Fuck 'em, fuck their freedom. I want my freedom to live. I want to get out of the house. I want to go next door and play chess. I want to go take some pictures. This is bullshit."
Former California Governor and Hollywood actor Arnold Schwarzenegger made similar comments last month, calling anti-maskers "schmucks" and saying, "Screw your freedom."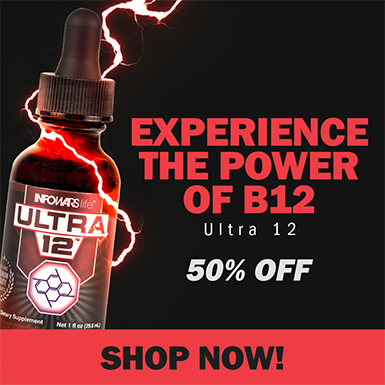 One of Arnold's sponsors pulled their support in response to the nasty remark.
Divisive rhetoric like this has become commonplace among the left as Covid-19 is used by the establishment to ostracize and segregate those with dissenting viewpoints.
---
Dr. Peter McCullough of americaoutloud.com/the-mccullough-report/ joins The Alex Jones Show in-studio to destroy the official COVID-19 narrative.