Mainstream media is working overtime to promote the hot new globalist narrative, which is "global warming" again now that Covid is being tossed aside as the current thing to be freaked out about.
CBS News warns, "As the heat turns U.S. into an oven, millions of Americans at risk of power cutoffs," and Bloomberg Green writes, "Extreme Heat and Aging Power Grids Are a Deadly Combination."
---
Just last week, national outlets covered U.S. grid operator PJM Interconnection's emergency message regarding its ability to provide power to around 65 million Americans.
Of course, the company blamed left-wing decarbonization regulations heavily pushed by the Biden administration for the potential grid failure.
Even far-left California is admitting the state "need[s] natural gas" in order to keep the power on.
The writing has long been on the wall regarding the establishment's plan to shut the power off in order to blame conservatives for not going along with the climate change agenda and to further crack down on civil liberties.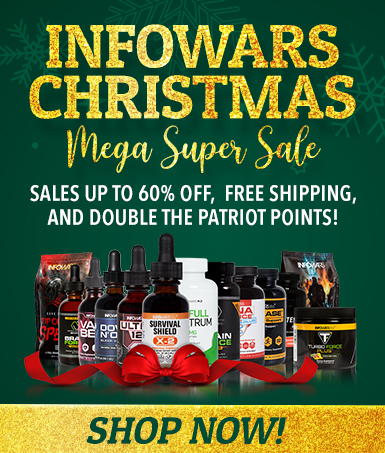 Check out just a small sample of Infowars coverage exposing the climate scam, including exclusive segments from The Alex Jones Show!
---
Don't forget, Infowars relies on YOUR SUPPORT! In order to continue funding this independent operation, we urge you to visit the Infowars Store where you can fund the battle against globalism by purchasing great products such as dietary supplements, air and water filters, books, t-shirts, survival gear and much more.
---