Dr. Peter McCullough joined The Alex Jones Show on Friday to break down the mounting evidence of heart injuries in children under age 12 following Covid injections.
"We previously didn't think this was possible," the doctor explained. "When we looked at myocarditis before Covid-19 vaccination, you almost never saw it before puberty. It basically just didn't happen."
McCullough cited CDC data showing an alarming connection between Covid shots and an increase in negative health impacts in tests done on kids aged 5-11.
"Since children this age have a negligible symptomatic presentation for Covid-19, and it's likely the majority are now Covid-recovered, to sustain this type of damage and injury is not acceptable," Dr. McCullough told Jones.
Dr. McCullough and Jones also discussed their extremely viral appearances on the Joe Rogan Experience podcast, and how the establishment is pissed that this information is making its way into the public sphere.
Touching on his recent Rogan interview, Dr. McCullough joked that none of his detractors reached out to him seeking data, but people like NFL quarterback Aaron Rodgers and guitar legend Eric Clapton have contacted him to learn more about his research.
"Nobody wanted to have a discussion and review the data, they simply wanted to slam Joe Rogan. I thought that was wrong and unfair," Dr. McCullough said.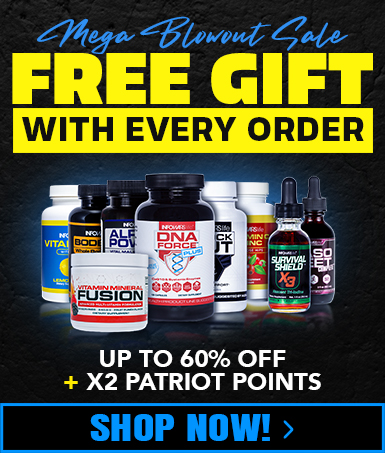 Moving on to share his views on the establishment's mass vaccine push, Dr. McCullough told Jones, "The vaccine rollout, the worldwide indiscriminate vaccine rollout has really galvanized the world on freedom. Now, it's not freedom like one country and its borders with another country, it's medical freedom. It's the personal freedom to decide what goes into one's own body."
Later, Jones railed against the establishment takeover of the medical field, telling McCullough, "We have corporations trying to take over the office of doctors and of healers, and that's what this really is, is a corporate media-Big Tech war trying to say they are who you can go to and when they tell you something, you have to live by it, forget a second opinion, as they try to gag the real medical people."
Concluding the discussion, Dr. McCullough said he thinks the tide is turning for the better, referencing several colleagues who recently contacted him admitting they're realizing how important early treatment is and how badly the media has suppressed life-saving information.
---
Don't miss Dr. McCullough's in-person appearance on the Alex Jones Show from December 31, 2021.