European Commission President Ursula von der Leyen called for an international digital ID framework like COVID passports and a new global body to regulate artificial intelligence.
Speaking before the "One Future" session of the G20 Summit in India on Sunday, the unelected bureaucrat declared the "future will be digital" and that more globalist institutions will be needed to regulate AI and the global digital ID.
"Today I want to focus on AI and digital infrastructure. As it has been described, AI has risks but also offers tremendous opportunities. The crucial question is how to harness a rapidly changing technology," she said.
The former German Defense Minister also said the EU and its allies should develop a "global framework for AI risks" controlled by the United Nations.
"In the EU, in 2020, we presented the first-ever law on artificial intelligence. We want to facilitate innovation while building trust. But we need more. What the world does now will shape our future. I believe that Europe — and its partners — should develop a new global framework for AI risks."
"We would need a similar body to the IPCC for climate, and here we need additional outreach to the scientists entrepreneurs and innovators. They need to provide the knowledge on the risks posed by AI – as well as the potential benefits for humanity," the EU chief said.
Von der Leyen went on to argue for the adoption of "digital public infrastructures", citing the coronavirus passport system the EU imposed during the COVID plandemic.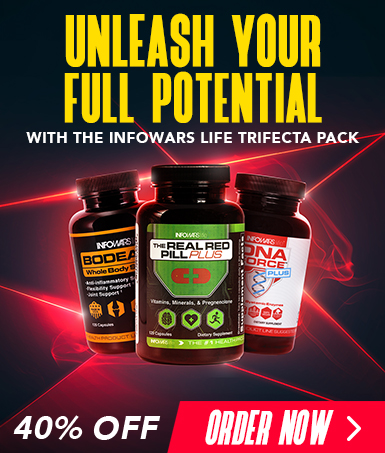 "Many of you are familiar with the COVID-19 digital certificate. The EU developed it for itself. The model was so functional and so trusted that 51 countries on 4 continents adopted it for free," she said.
"Today, the WHO uses it as a global standard to facilitate mobility in times of health threats. I want to thank Dr. Tedros again for the excellent cooperation," she added, referring to the WHO chief.
This comes as the EU is already in the process of implementing a "digital identity" app that would contain a citizen's passport, driver's license, medical history and other personal information.
Such measures are also being pushed in the U.S., with Bill Gates last month unveiling a digital ID system he claims will serve as "an effective tool against poverty."
The state of California is also now testing introducing "mobile" driving licenses (MDL) for its residents that the DMV claims is "an easy, secure, and convenient companion identification to your physical card."
The Mark of the Beast digital ID is coming and will be incrementally forced upon us unless we strongly push back politically.
---