With tensions between American citizens and the federal government at one of the highest points since the Civil War, it's alarming that the Biden administration is attempting to purge the military of unvaccinated members.
There are reportedly hundreds of thousands of US military personnel refusing the mRNA jabs.
What would happen if the US military, typically a politically conservative-leaning group of Americans, were to be comprised of only those who obey the establishment enough to take the experimental shot?
During debates over whether or not the military could be convinced to violate the US Constitution and physically go after its own citizens, right-leaning people often argue they wouldn't do so because the majority are "on their side."
Even if the military were to be successfully purged of those who refuse the vaccine, it would still be difficult to turn many US service members against American citizens.
Since human nature is predictable and the elite know only a portion of their minions would go through with a state-sponsored political assault on citizens, unmanned killing machines could be used to get the job done.
An image going viral online shows a new unmanned robot dog armed with a 6.5 Creedmoor sniper rifle on display during this week's Association of the United States Army Annual Meeting & Exposition.
Debuted at the Ghost Robotics exhibit booth, the rifle is designed to be attached to four-legged robots created by SWORD Defense Systems.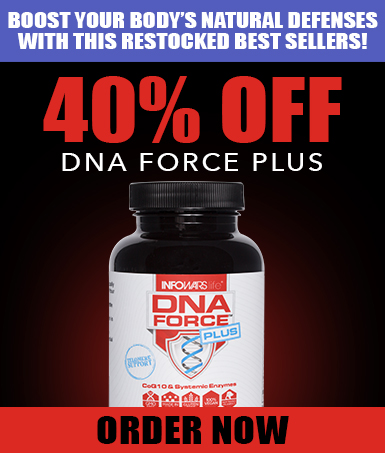 SWORD brags the well-armed machine is "Keeping our #SOF [special operations forces] teams armed with the latest lethality innovation."
---
According to the SWORD website, "The SWORD Defense Systems Special Purpose Unmanned Rifle (SPUR) was specifically designed to offer precision fire from unmanned platforms such as the Ghost Robotics Vision-60 quadruped. Chambered in 6.5 Creedmoor allows for precision fire out to 1200m, the SPUR can similarly utilize 7.62×51 NATO cartridge for ammunition availability. Due to its highly capable sensors the SPUR can operate in a magnitude of conditions, both day and night. The SWORD Defense Systems SPUR is the future of unmanned weapon systems, and that future is now."
People commenting on Twitter joked that the terrifying killer robots could someday be used against We The People to enforce vaccine mandates or to squash a rebellion.
---
---
---
---
---