Reports from Arab media indicate that the "Galaxy Leader," a vehicle carrier vessel, was hijacked in the Red Sea on Monday by the Houthi group, which is supported by Iran, as reported by The Jerusalem Post.
The Galaxy Leader was last seen in the Red Sea (Position: 19.88°(lat) /38.84°(Ion)). The ship is underway, cruising at 17.5 knots.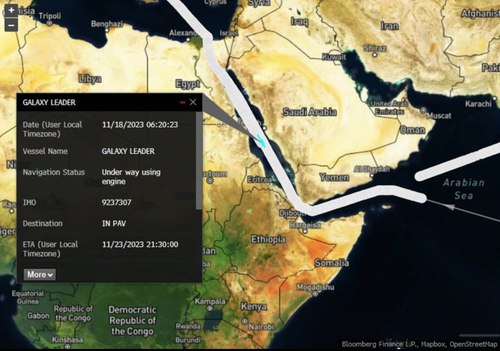 Additional info on the vessel.

Some X users are saying the vessel is an Israeli-owned ship. 
We have reported multiple Israeli-owned vessels have been attacked in 2023:
---