Owen Shroyer hosts this LIVE Monday, Sept. 18 edition of War Room, transmitted from Austin, Texas, Monday-Friday from 3-6PM CT.
Also catch the streams at
infowars.com/show
and
Banned.video
.
Be sure to join Alex Jones on GETTR & Telegram! Save the future and join the next Renaissance by following these NEW independent social media sites today!
---
Alex Jones Show: US Government Sprayed American Cities With Deadly Chemicals & Radioactive Particles, Killing Millions
Watch & share this explosive edition of the most banned broadcast in the world:
Read & watch the disturbing revelations everyone's talking about:
Alex Jones joins Mug Club! Be a part of this new era by channeling your support HERE at JonesCrowder.com and get one month FREE when you sign up!
Pre-order 'The Great Awakening: Defeating the Globalists and Launching the Next Great Renaissance' Today!
Stay informed and sign up for the Infowars Newsletter HERE.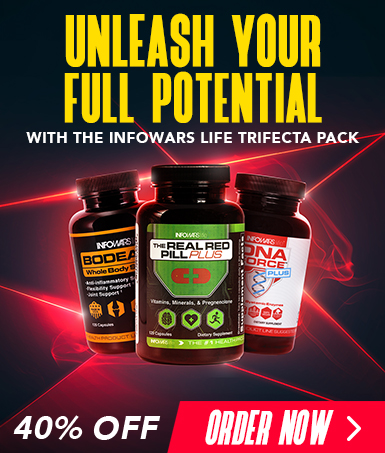 Rumble feed:
Alex Jones is on Telegram:
---
The American Journal: Zelensky Fires Six Deputy Defence Ministers as Corruption Scandals Surge in Ukraine
"The American Journal" is live every weekday from 8-11 am CST.
Follow The American Journal on Telegram:
---