A New York Times article released Monday claims law enforcement agencies are preparing for multiple scenarios where individuals could try to commit attacks during Biden's inauguration.
Up to 15,000 National Guard troops will be in DC for the January 20th inauguration, as the federal government and mainstream media promote the idea that violence may take place.
Nearly every major media outlet is reporting Trump supporters will be engaging in nationwide "armed protests" before and on Inauguration Day.
A flyer being shared online promotes an "Armed march on Capitol Hill & All State Capitols" for January 17th.
The artwork looks suspiciously communist in style, and after what took place in the Capitol Building last week, no Trump supporter in their right mind would pick up their weapons and march on the capitol.
The NYT writes, "Despite the increasing alarm, Mr. Biden's inaugural committee said he was determined to make an outdoor appearance at the event."
"I'm not afraid of taking the oath outside," Mr. Biden said.
Could this be a setup for harm to come Biden's way only to be blamed on these supposedly armed conservatives?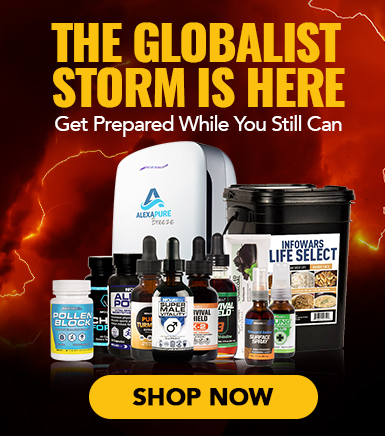 Adding to the security threat is the fact that following the inauguration, Biden will be making a trip to Arlington National Cemetery with former presidents Bill Clinton, George W. Bush and Barack Obama.
A Defense Department source for The Times said, "law enforcement agencies were planning for any number of possible events, some of them horrific. Worst-case scenarios include snipers targeting inauguration dignitaries, 'suicide-type aircraft' entering Washington's restricted airspace and even remote-powered drones attacking the crowd. The officials said they were particularly worried about multiple active-shooter situations flaring up simultaneously."
With these threats being promoted by MSM, there is a real possibility of federal agent provocateurs or Antifa/BLM provocateurs committing violence disguised as Trump supporters.
This is why Alex Jones called for patriots to attend the demonstrations unarmed and equipped with cameras to document every instance of agitators becoming violent or unruly.
Get this special report message out to everyone you know before Big Tech wipes Infowars off the face of the internet.