Update (1315ET):
Update (1300ET):
A Chase spokesperson told CNN:
"We know some direct deposits haven't updated because a payroll company has not sent them to us yet," the spokesperson said. "We will post them as soon as we can but we don't know the timing yet."
An industry insider told the media outlet: "The issue appears to be related to the Automated Clearing House (ACH), which is a network for processing transactions." 
Original article below:
---
Downdetector has reported that several US banks are facing service disruptions on Friday morning. Meanwhile, users on the 'free speech' social media platform X complain that the Automated Clearing House system is down.
Downdetector shows Truist, Bank of America, Chase, US Bank, and Wells Fargo are experiencing widespread outages and disruptions that began around 0800 ET.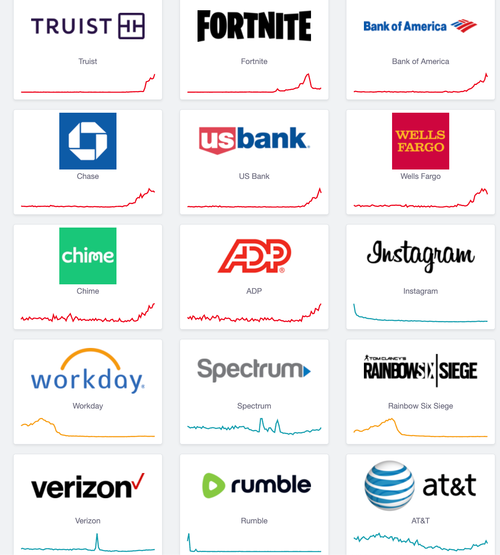 Bank of America started experiencing problems around 0800 ET.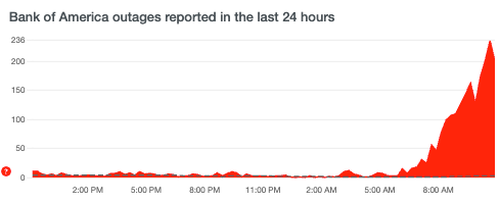 A message on Bank of America's webpage reads, "Some deposits may be temporarily delayed … Some deposits from 11/03 may be temporarily delayed due to an issue impacting multiple financial institutions. Your accounts remain secure, and your balance will be updated as soon as the deposit is received. You do not need to take any action."

Here's what X users are saying:
---
VIDEO: Top Globalist Announces The End Of Humanity
---