The Infowars "Covid-19 Murdering Logic" contest is officially over and we received a ton of great entries.
Watch: TOP 12 COVID-19 Murdering Logic Contest Entrees
The goal of the $10,000 contest was to point out the inconsistencies of the pro-jab propaganda by lampooning the establishment's tortured logic.
The winner of the $10,000 prize will be announced this Tuesday Sept. 14 by Alex Jones.
In the meantime, check out these excellent submissions by the top ten finalists:
1. RegfromAlaska
---
2. Meekookin jonny
---
3. Steven Cleary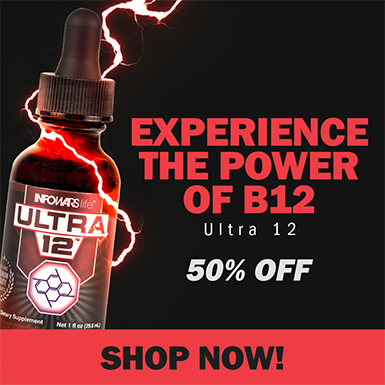 ---
4. WiiAreMany
See here: https://www.youtube.com/watch?v=tawqEU9qaEE
---
5. Kassie West
---
6. StringAnime
---
7. DeepStateSatire
---
8. LaehcaRae
---
9. NJ Motorsports
---
10. lov3pr3vails
---
11. Cotton Schwab
---
12. Steven Bates
Check out all the other fantastic entries at the links below:
---
Thanks to everyone who participated in this contest and helped make it a great success!