A study says those who received multiple Covid-19 vaccinations were more likely to catch Covid-19.
The Cleveland Clinic performed the study on over 50,000 working-age people which showed that the risk of catching Covid-19 increased with each shot taken.
"They started the clock for everyone at the same time: on the day the bivalent COVID-19 vaccine first became available to employees," wrote Steve Kirsch, the founder of the Vaccine Safety Research Foundation. "As you can see, people with more shots were more likely to get COVID and the differences were statistically significant."
Interestingly, the study theorized that the vaccine wasn't as effective as expected due to people having natural immunity to Covid-19.
"With such a large proportion of the population expected to have already been previously exposed to the Omicron variant of SARS-CoV-2, there could be some concern that a substantial proportion of individuals may be unlikely to derive substantial benefit from a bivalent vaccine," the study's authors wrote. "The evolution of the SARS-CoV-2 virus necessitates a more nuanced approach to assessing the potential impact of vaccination than when the original vaccines were developed."
"Additional factors beyond vaccine effectiveness need to be considered. The association of increased risk of COVID-19 with higher numbers of prior vaccine doses in our study was unexpected."
The study even debunked the notion that those who were more at risk of Covid-19 had gotten more vaccines.
"The majority of subjects in this study were generally young individuals and all were eligible to have received at least 3 doses of vaccine by the study start date, and which they had every opportunity to do," the authors stated. "Despite this, their risk of acquiring COVID-19 was lower than those who received a larger number of prior vaccine doses. This is not the only study to find a possible association with more prior vaccine doses and higher risk of COVID-19."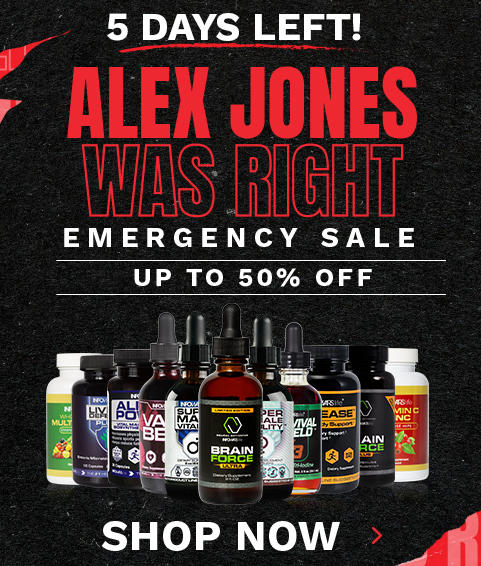 "A large study found that those who had an Omicron variant infection after previously receiving three doses of vaccine had a higher risk of reinfection than those who had an Omicron variant infection after previously receiving two doses of vaccine."
"Another study found that receipt of two or three doses of a mRNA vaccine following prior COVID-19 was associated with a higher risk of reinfection than receipt of a single dose," the authors added.
The study made such a splash on social media that it attracted skeptics trying to downplay and even debunk the study's results.
"If you want to debunk the study, you need to show a comparable study that showed a different result," Kirsch quipped.
---
---
---
---
We rely on YOUR SUPPORT as an independently funded business.
Just head to the Infowars Store and purchase some of our great products such as dietary supplements, books, t-shirts, survival gear and more.