A long convoy of motorists was spotted on a highway in Long Island, New York, taking part in a giant parade supporting embattled former President Donald Trump.
The massive show of support happened Sunday, with Trump fan and videographer Paul Ingrassia remarking, "The support for President Trump is STRONGER THAN EVER!"
The motorcade was reportedly 300+ cars strong, according to Ingrassia, who says it covered "the ENTIRE SOUTH SHORE of Long Island!"
"Long Island, New York is looking a lot like Trump Country today. Smart people!" wrote another X user.
The enormous procession illustrates how despite all the Deep State attacks against him, President Trump is still more popular than ever.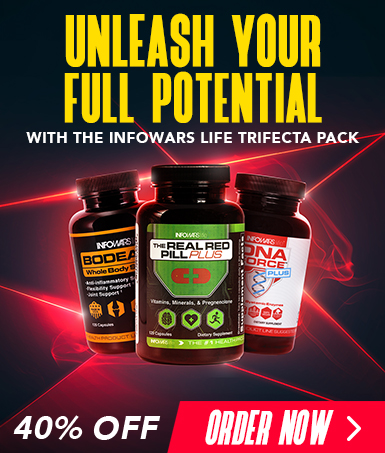 ---
The globalists are increasing their attacks on Infowars and the stakes have never been higher!
Please consider donating and visit InfowarsStore.com for merch, nutraceuticals and survival gear.
---
---