The groundbreaking new documentary film "Alex's War" will be opening in twenty different cities across the United States on Friday, July 29th.
Focusing on the rise of Infowars founder Alex Jones, the film highlights his on-show antics, off-air personality and his overall battle to expose the global political establishment.
From coast to coast, fans can view the movie in the towns listed below:
"Alex's War" has been besting some of the top films in America on the Apple pre-order movies chart.
Learn more about the documentary by watching director Alex Lee Moyer's latest appearance on "The Alex Jones Show."
On the night of the film's premiere in Austin, Texas, Jones and Lee Moyer sat down for a Q&A session hosted by award-winning journalist Glenn Greenwald.
Buy your own copy of "Alex's War" here!
Also, please pre-order Alex Jones' upcoming book The Great Reset, or even consider an autographed copy!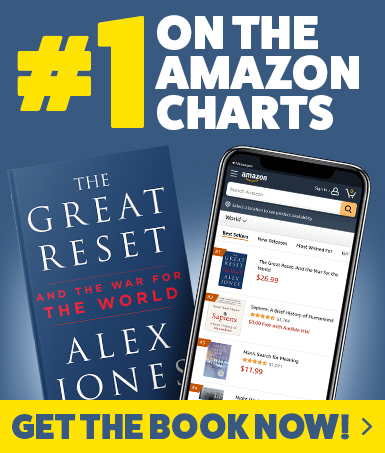 See the official trailer for the movie below:
---