Donald Trump, former president and current GOP presidential frontrunner, posted 33 video messages on his Truth Social account within five hours on Wednesday.
The brief campaign messages covered the Deep State legal attacks interrupting his presidential campaign, the Biden administration's impending renewal of Covid lockdowns, the stolen 2020 election and much more.
Check out a few of the posts below and CLICK HERE to head to Trump's Truth page where all 33 videos can be seen.
Alex Jones responded on Wednesday to one of the Trump videos after the former president confirmed a recent Infowars report that the Biden administration is looking to reimplement Covid measures such as masks and social distancing, urging citizens to not comply.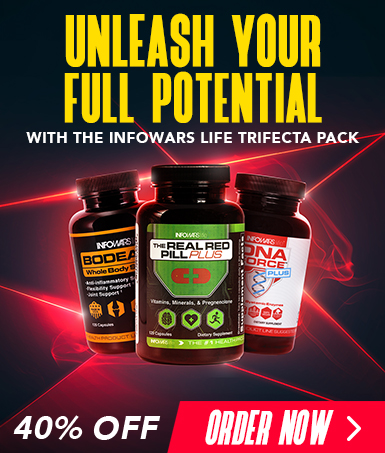 ---
Don't forget, Infowars relies on YOUR SUPPORT! In order to continue funding this independent operation, we urge you to visit the Infowars Store where you can fund the battle against globalism by purchasing great products such as dietary supplements, air and water filters, books, t-shirts, survival gear and much more.
---