The American people have been reminded of how terrible neoliberalism is thanks to Joe Biden's full-throated embrace of it, according to Fox News host Tucker Carlson.
Carlson began his Friday monologue of "Tucker Carlson Tonight" explaining how the media like The Washington Post promised that Biden's $4 trillion neoliberal agenda would bring about unparalleled prosperity.
"Neoliberalism is looting with a smokescreen of race and gender politics so you won't notice that it happened. But the Post told us, 'Relax. Joe Biden's going to give us something even better, better than we've ever had. Think FDR and the New Deal but with no downside,'" Carlson said.
"So that's what they were telling you a year ago, April 20, 2021. Fast-forward a year, and it's clear the Post got it just about half right. Neoliberalism has indeed waned under Joe Biden," Carlson continued. "It will not survive the Biden administration, but that's not because Joe Biden has rejected neoliberalism or found an alternative, something that will revolutionize America, like the interstate highway system. No."
"It's because Joe Biden embraced neoliberalism and in so doing reminded the rest of us, tens of millions of Americans, that it's horrible, that neoliberalism serves the interests of virtually no one," Carlson observed. "It's a cover for the distribution of wealth, a distribution that has become more lopsided in our age than at any age ever. It is a shocking discredit to capitalism. It's not actually market capitalism. It's something controlled and grotesque."
Another sign of America's rejection of neoliberalism can be seen with the collapse of corporate media initiatives like CNN+, Spotify's cushy deal with the Obamas, and the implosions of Netflix and Disney, Carlson pointed out.
"What are we watching here? We're watching the end of neoliberalism and its core plank, the thing it depends upon to survive, which is corporate control over media and hence your brain," Carlson said.
"They need to control what you think or you will reject them, but increasingly, they're not able to because censorship, thank God, is dying and we can credit to some great extent Elon Musk for that, the richest man in the world. He recently bought Twitter. Now, polls made it very clear that Americans support this. Why? Not because they want another billionaire owner of their media property, but because—and the Harvard Harris poll found this—a majority of Americans understand that Twitter was a force for censorship, a force for control over the population."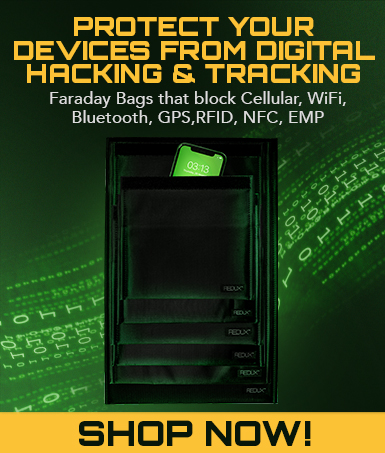 In the end, people are rejecting neoliberalism because they can see how it's effecting their lives at the gas pump and at the grocery store.
"Why are people rejecting this? Well, part of the reason is that while Joe Biden was making a fool of himself going on about trans seniors, Americans are getting poorer and they feel it. There's no hiding it. Many Americans can barely afford to live in their own country," Carlson explained.
"And the truth is, it doesn't matter what Biden says or any of our political leaders say. You can say whatever you want, but people still live here and they still have eyes to see and if their lives are getting worse. They know that you're lying and that the beliefs you are selling are hollow and the core belief is neoliberalism. That's been completely discredited and killed by Joe Biden. If he's achieved anything as president, it's that," Carlson concluded.
---