Harrison Smith hosts this LIVE Tuesday, Nov. 14 edition of War Room, transmitted from Austin, Texas, Monday-Friday from 3-6PM CT.
Also catch the streams at
infowars.com/show
and
Banned.video
.
Be sure to join Alex Jones on GETTR & Telegram! Save the future and join the next Renaissance by following these NEW independent social media sites today!
---
Alex Jones Show: Republican Congress Betrays America AGAIN, Refuses to Impeach Mayorkas for Open Border & Human Trafficking
Watch & share this explosive edition of the most banned broadcast in the world:
Secure a limited edition autographed copy of Alex Jones' latest book 'The Great Awakening' TODAY!
Alex Jones joins Mug Club! Be a part of this new era by channeling your support HERE at JonesCrowder.com and get one month FREE when you sign up!
Stay informed and sign up for the Infowars Newsletter HERE.
Rumble feed:
Alex Jones is on Telegram: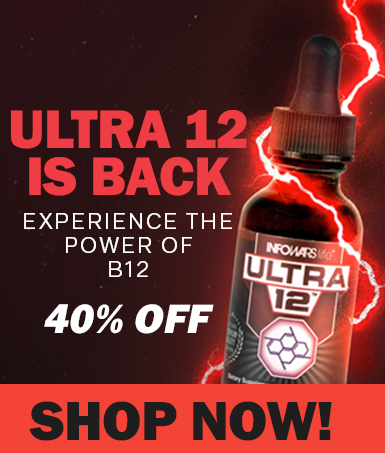 ---
The American Journal: GOP-Led House FAILS to Hold Mayorkas Accountable for Border Invasion
"The American Journal" is live every weekday from 8-11 am CST.
Follow The American Journal on Telegram:
---