Despite the massive backlash against a federal vaccine mandate, the Biden White House is set to announce more COVID measures this week, according to the U.S. Surgeon General.
Last week, the administration announced that it would mandate the vaccine via the Occupational Safety and Health Administration, meaning employers with over 100 workers would have to force staff to get the vaccine or face massive fines.
This prompted a wave of resistance with conservatives and Republicans finally appearing to find a line in the sand that they could unite behind.
Numerous Governors asserted they would attempt to block the mandate through the courts.
"I will pursue every legal option available to the state of Georgia to stop this blatantly unlawful overreach by the Biden administration," Georgia Gov. Brian Kemp wrote last week.
However, despite the rebellion, the Biden administration seems to be doubling down, with U.S. Surgeon General Vivek Murthy revealing that there will be more measures announced before the U.N. General Assembly meets this week.
"There will be more actions that we continue to work on, especially in the global front," said Murthy.
"What the president and what all of us have said as public health leaders from the earliest part of this pandemic is that we have to use every level of government, and we all in the private sector have to do everything we can to tackle this virus," Murthy said. "The requirements the president announced are an example of that."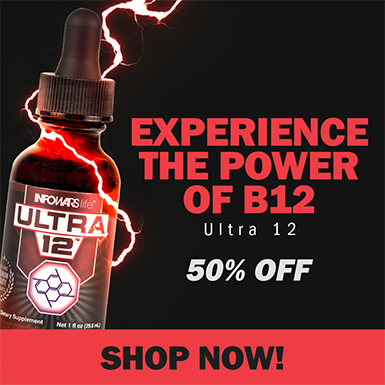 In a separate interview with ABC News, Murthy claimed that vaccine mandates such as the one enforced by Tyson Foods increase vaccine uptake.
However, others insist that the mandates will actually harden resistance.
"This is going to harden opposition," said former New Jersey Gov. Chris Christie. "Sometimes when you're a leader, you have to go in and use a sledgehammer. And I've been known to do that when I was governor. Sometimes it's appropriate, but this one was not the time to do it. We have to be persuasive, we have to continue to persuade."
Arkansas Gov. Asa Hutchinson echoed Christie's sentiment, asserting, "We're all together in trying to get an increased level of vaccination out in the population. The problem is that I'm trying to overcome resistance. But the president's actions in a mandate hardens the resistance."
———————————————————————————————————————
ALERT!
In the age of mass Silicon Valley censorship It is crucial that we stay in touch.
I need you to sign up for my free newsletter here.
Support my sponsor – Turbo Force – a supercharged boost of clean energy without the comedown.
Get early access, exclusive content and behinds the scenes stuff by following me on Locals.
———————————————————————————————————————