X users are clearly violating the social media site's "misleading and deceptive identities policy" by posing as Infowars host Owen Shroyer and posting on his behalf.
One account, @OwenShroyers but using the name "Owen Shroyer" along with an official blue checkmark, uses Owen's likeness in two profile photos and includes a graphic of the War Room show he hosts on Infowars.
The bio of the imposter account reads, "Host of the Infowars War Room. Even Better than the Real Thing. Live weekdays @ 3pm-6pm cst. FBI Cooperating Witness & January 6th inside agent."
The account's bio also includes gay flag emojis and a link to a homosexual pornographic website.
Proving the account has likely fooled some of Shroyer's friends and fans, individuals he's interviewed in the past are following the account, perhaps believing he was allowed back on the platform after being kicked off in 2020.
War Room guests and other media outlets have even communicated with the imposter account believing it to be Owen, only to be met with rude and nasty comments.
Shroyer's allegedly bannable offense was promoting a protest against Covid-19 lockdowns.
The real Owen Shroyer has reached out to X three times since Elon Musk took over the company in an attempt to get his personal account restored.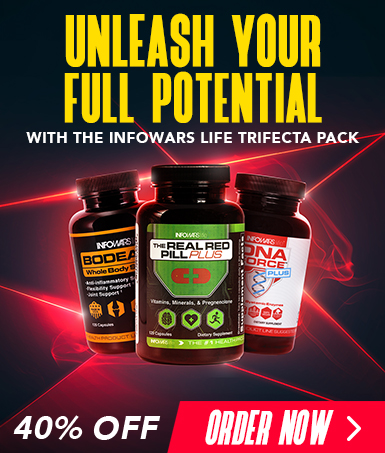 While Shroyer is still banned from using the social media network, it's still clearly against X policies to impersonate an individual.
"You may not pose as an existing person, group, or organization to mislead others about who you are or who you represent. Accounts that violate this policy will misrepresent their identity by using at least two elements of another identity, such as the name, image, or false claims of affiliation with another individual or organization in their profile or posts," the X website states.
The policy also notes, "You may not pose as someone who doesn't exist to mislead others about who you are or who you represent. This includes using at least one element of someone else's identity on your profile or posts in a misleading way, such as using another individual's image or making a false statement of affiliation with an existing individual or entity. We also consider accounts to be deceptive if they use a computer generated image of a person to pose as someone who doesn't exist."
When X users search for Owen Shroyer at this moment in time, they're immediately presented with the fake Shroyer account with a blue checkmark as the top option along with several other accounts violating the company's policy.
Regarding the fake account's posts, they are clearly trolling Infowars fans and followers in what could be viewed as a harassment campaign.
When the troll account was blocked by Infowars employee Darrin McBreen, they threatened him by writing, "RIP to the soon to be FBI target," and insinuated Shroyer is cooperating with the feds to somehow turn on his innocent colleagues.
The account also frequently refers to the "60 days" Shroyer was recently sentenced to for stepping on Capitol grounds during the Jan. 6 protests.
The individual behind the imposter account either has a severe case of Shroyer Derangement Syndrome or is another fed using X to propagandize and push false information.
The fake Shroyer often tags groups such as the FBI or DOJ and has even tagged Elon Musk to joke about what a "liability risk" the actual Owen Shroyer would supposedly be if he were allowed back on the site.
This message also equates to an admission of violating the site's rules against misappropriating identities.
Shroyer, Infowars and others have reported the account to X but the company has issued no response or taken any action.
The real Infowars host Owen Shroyer is still fighting for free speech. Support Owen at DefendOwen.com to help defend the First Amendment.
The only non-imposter X account related to Shroyer is called "Owen Shroyer Live," which is a space for him to share political commentary totally independent of Infowars.
For an update on Shroyer's legal battle, check out the following segment of The Alex Jones Show.
---
Don't forget, Infowars relies on YOUR SUPPORT! In order to continue funding this independent operation, we urge you to visit the Infowars Store where you can fund the battle against globalism by purchasing great products such as dietary supplements, air and water filters, books, t-shirts, survival gear and much more.
---