Canadian Prime Minister Justin Trudeau and Ukrainian President Volodomyr Zelensky – who commands a battalion of neo-Nazis – honored an actual WWII Nazi with a standing ovation on Friday.
Yaroslav Hunka, 98, fought in a Third Reich military formation accused of war crimes.
On Friday, he was honored during a session of Canadian parliament in which Zelensky addressed the lawmakers to thank them for their support since Russia invaded Ukraine, saying that Canada has always been on "the bright side of history."
Hunka stood for standing ovation and saluted, according to Canadian television.
According to the Associated Press, Hunka "fought with the First Ukrainian Division in World War II before later immigrating to Canada," another name for the 14th Waffen Grenadier Division of the SS, the Nazi party's military wing, also known as the SS Galichina.
Related:
Formed in 1943, SS Galichina was comprised of Ukrainians from the Galicia region in the western part of the country. It was armed and trained by Hitler's Nazis and commanded by German officers. The next year, the division received a visit from SS head Heinrich Himmler, who had high praise for the unit's effectiveness at slaughtering Poles.
The SS Galichina subunits were responsible for the Huta Pieniacka massacre, in which they burned 500 to 1,000 Polish villagers alive.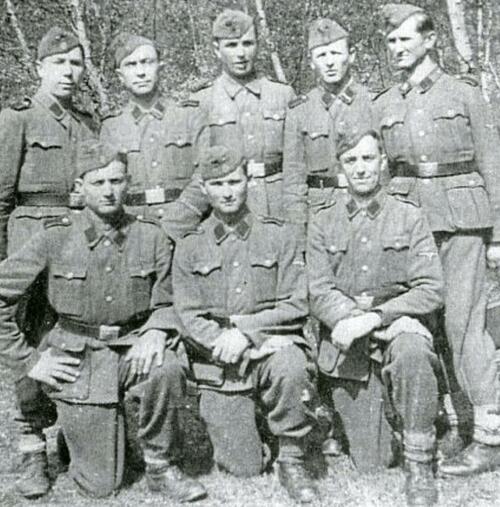 In fact, during the Nuremberg Trials, the Waffen-SS was declared to be a criminal organization responsible for mass atrocities.
Following the war, thousands of SS Galichina veterans were allowed to leave Germany and resettle in the West – with around 2,000 moving to Canada. By that time, they were known as the First Ukrainian Division.
A blog by an association of its veterans, called "Combatant News" in Ukrainian, includes an autobiographical entry by a Yaroslav Hunka that says he volunteered to join the division in 1943 and several photographs of him during the war. The captions say the pictures show Hunka during SS artillery training in Munich in December 1943 and in Neuhammer (now Świętoszów), Poland, the site of Himmler's visit.

In posts to the blog dated 2011 and 2010, Hunka describes 1941 to 1943 as the happiest years of his life and compares the veterans of his unit, who were scattered across the world, to Jews. –Forward
So, the same leftists who called Trump supporters Nazis for years are now honoring an actual Nazi – while Germany has notably locked up several concentration camp guards in their 90s for their involvement in Nazi activities.
University of Ottawa Political Scientist Ivan Katchanovski lays it out…
Meanwhile, here's Ukraine's Azov Battalion of neo-Nazis that everyone with a Ukraine flag in their bio is supporting…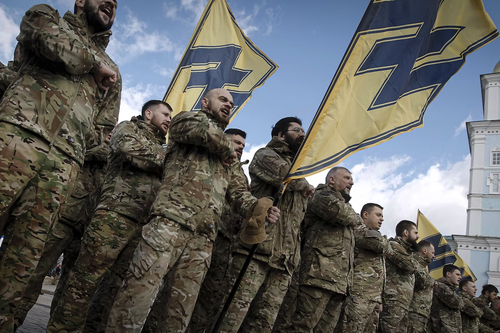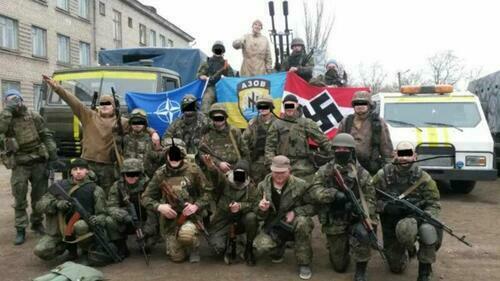 Odd, they don't look like Trump supporters.
Maybe these Nazis can shed some light? Careful, "X" thinks this is sensitive material (that might redpill people?).
Meanwhile…
---
BREAKING: Pentagon Overlords Exempt Ukraine Operations From Government Shutdown
---