Once-public documents sent down the memory hole
Adan Salazar
Infowars.com
October 24, 2013
The mainstream press has virtually ignored the latest developments in engineer and blogger Jon Corbett's ongoing legal dispute with the TSA, which took an interesting turn last week after Infowars published inexplicably leaked "sealed" court documents regarding his case.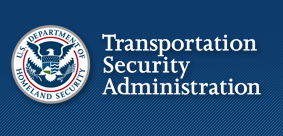 For the past four years, Corbett has been engaged in litigation against the TSA over their invasive security procedures, which he argues violate the Fourth Amendment protecting citizens from unwarranted searches.
According to a recent brief filed by Corbett, "the abstract risk[s] of terrorism without a credible, specific threat" does not warrant Constitution-infringing searches by x-ray machines – in which "Every crevice, fold, and bump is turned into a picture of the traveler's nude body" – or invasive pat downs, in which TSA agents are frequently accused of touching traveler's genitals.
In his brief, Corbett cited sensitive information obtained through the TSA's own Administrative Record, a document only available to Corbett or his attorney through the legal process of discovery. In their own words, the TSA admits that "As of mid-2011, terrorist threat groups present in the Homeland are not known to be actively plotting against civil aviation targets or airports; instead, their focus is on fundraising, recruiting, and propagandizing." Essentially, this is an acknowledgement they are aware of the questionable justification for their privacy-breaching searches.
Despite the fact that sealed documents are intended to remain confidential, a sealed version of this brief was inexplicably made public by someone within the 11th circuit court.
The briefs, which Infowars obtained while they were available through PACER.gov, have now been purged, adding an extra layer of credibility to Corbett's argument.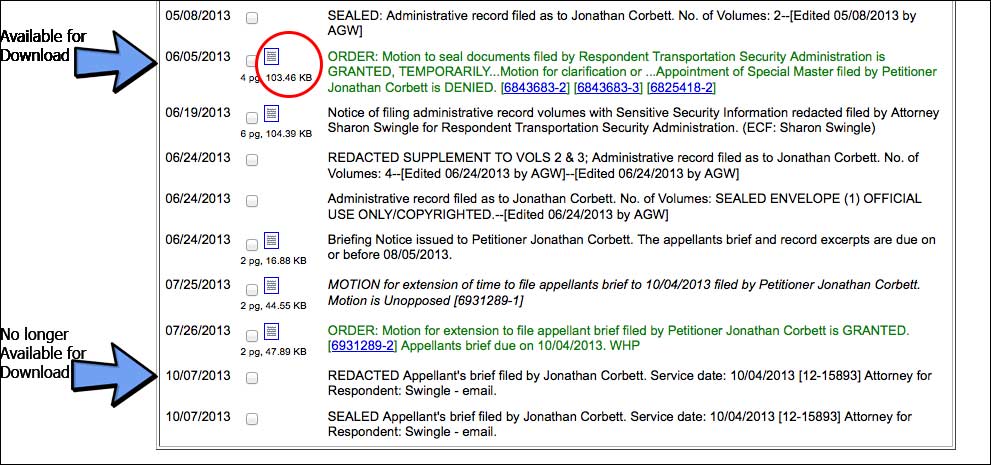 Following our publication of the un-redacted brief, Corbett received a call from the Justice Department saying he violated the court's orders sealing the files. Although the documents had already been heavily publicized, the DOJ demanded he not speak about them, effectively suppressing his right to free speech.
But, the DOJ's gag order came late. The day before, Infowars sought and obtained an interview with Corbett on the Infowars Nightly News:
By deleting both the redacted and un-redacted briefs, Corbett's arguments against the efficacy of the TSA's nude body scanners and grope downs are significantly bolstered.
So far only one other major news site, Courthouse News, has reported on this story; but with increased support, this could be the lawsuit that brings down the TSA and gets them out of our pants once and for all.
Yesterday, Corbett joined Alex on his daily syndicated radio broadcast under orders not to talk about the information that he wrote himself, and which has already been made public.
Updates to Jon's case can may be found on PACER.gov, case #12-15893.
Below are both the redacted and sealed versions of the Appellant's brief in the case of Jonathan Corbett v. Transportation Security Administration.
RELATED: Internal TSA Documents: Body Scanners, Pat Downs Not For Terrorists (Oct. 17)

RELATED: DoJ Censors Blogger For Documents They Released (Oct. 18)