FoxNews.com
October 20, 2013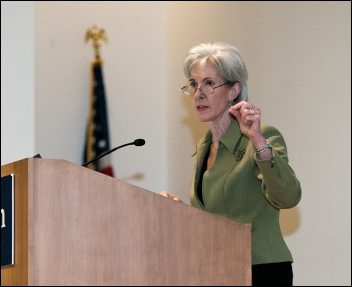 House Republicans are increasing pressure on Health and Human Services Secretary Kathleen Sebelius to testify about a litany of problems with the ObamaCare website in its opening weeks.
Leaders of the chamber's Energy and Commerce Committee are pressing for public answers after the Obama administration and companies involved in the site's development and launch said the online health care exchange was "on track" for the October 1. start.
However, the site, which provides a menu of insurance plans for Americans in the 36 states without their own site, has instead been plagued by such problems as crashing under heavy user traffic, failing to let customers register or purchase plans and reportedly logging inaccurate information.