Imagine if cities put up billboards calling for Anglos to 'rise up'
Infowars.com
March 11, 2013

UPDATE: Below are photos of the billboard that sits next to Hwy 183-N near Lamar Blvd. in Austin, TX.
It is considered billboard art, but it comes off more as a revolutionary slogan.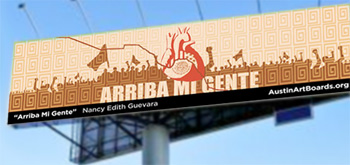 "Arriba Mi Gente" by Nancy Guevara depicts a hoard of people with clenched fists and flags raised, over an image of the U.S.-Mexico border and a heart emblazoned with the Mexican flag logo. The slogan, in Spanish, plastered prominently over the artwork translates "Rise up, my people," with the idea of uprising clearly suggested.
The Austin Visual Arts Association has teamed up with Reagan Outdoor Advertising to put up 10 pieces of art on billboards on major highways across the city of Austin, where it will be seen by hundreds of thousands in the city and millions more driving through.
One can understand why border issues would inspire art, but why did AustinArtBoards.org, which is city funded, decide to project a such a loaded racial message over major highways that English-speaking drivers can't even understand and which drivers speeding by who could read Spanish would interpret as a call for uprising?
According to BigPicture.net, "Arriba Mi Gente" was selected from more than 100 entries, yet "Arriba Mi Gente" is the only piece with words at all, much less a revolutionary message clearly divided along racial lines.
Is it art, or an inflammatory call to revolt?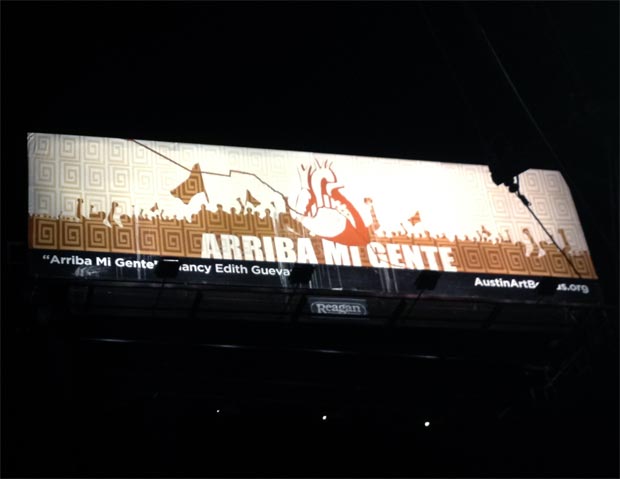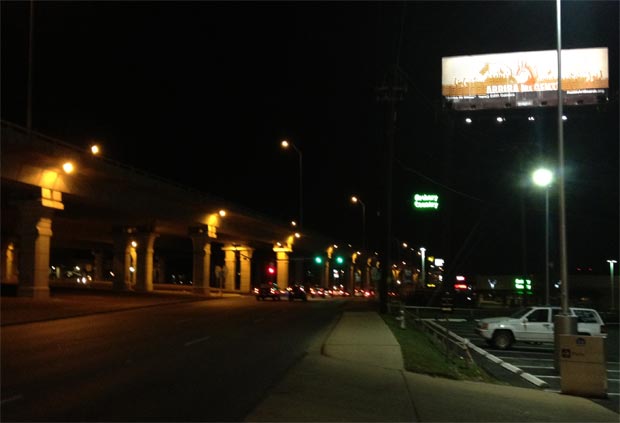 The artwork suggests a political identity based on nothing more than racial inclusion, not principled positions or rights.
What would be the response if a mural of a KKK rally were put up on any billboard, much less a city-funded one? What kind of message are taxpayers fronting the bill for, and who does it benefit?
Children in schools across the U.S have been disciplined for wearing "offensive" shirts with American flags or refusing to recite the Mexican anthem in class while other official figures have been caught flaunting Mexican flags and other regalia as groups like La Raza openly use race as a political rallying point.
Alex Jones' Battle for the Republic

Here's how the artist describes her piece:

Remember, it's not a matter of IF you'll need storable food, but WHEN!