RIA Novosti
March 14, 2014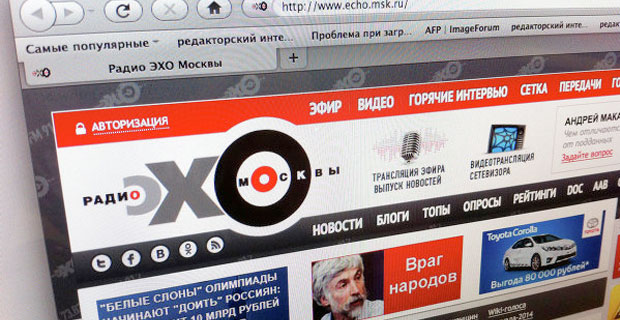 Russian radio station Ekho Moskvy said Friday it has blocked access to a blog written for its website by anti-Kremlin activist Alexei Navalny on orders from Russian prosecutors, hours after the state telecom watchdog blacklisted the opposition figure's LiveJournal blog.
The Prosecutor General's Office ordered Ekho Moskvy to restrict access to Navalny's blogs "in connection with identified signs of extremist activity," the radio station's chief editor Alexei Venediktov said in a statement. Prosecutors ordered the providers hosting Ekho Moskvy's site to close down access to it within 24 hours if the radio station failed to comply, he said.
Venediktov said Ekho Moskvy would ask officials to clarify which of Navalny's statements were extremist "so that other materials not of an extremist nature may be available to users."
RELATED: Russia Prepares Law to Prosecute Journalists as Terrorists
The Emergency Election Sale is now live! Get 30% to 60% off our most popular products today!