Joseph Lawler
The Washington Examiner
May 13, 2014
Sen. Rand Paul threatened Monday to place a hold on three nominees to the Federal Reserve Board of Governors unless his bill to subject the Fed to an audit gets a vote in the Senate.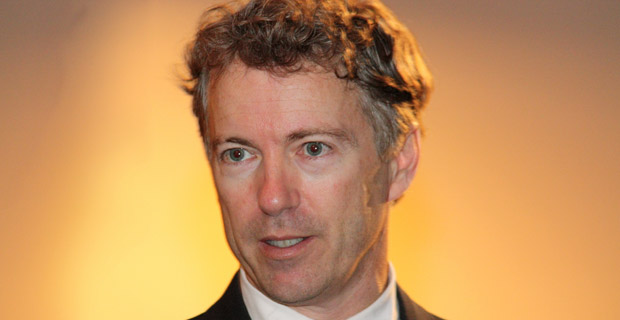 It's a replay of a maneuver the libertarian Republican and Fed critic attempted last year when current Fed Chairwoman Janet Yellen's nomination was under consideration.
In a letter to Majority Leader Harry Reid, Paul wrote that "there is no more appropriate time to provide Congress with additional oversight and scrutiny of the actions and decisions of the central banks" than during the Senate's consideration of the nominees, whom the Senate Banking Committee approved in late April. The candidates are Stanley Fischer, the former top Israeli central banker nominated to be the Fed's vice chairman, former Obama Treasury official Lael Brainard, and Jerome Powell, a current member of the board seeking a second term.