Desert showdown blows lid off long-standing plans with the Chinese
Jerome R. Corsi
WND.com
April 13, 2014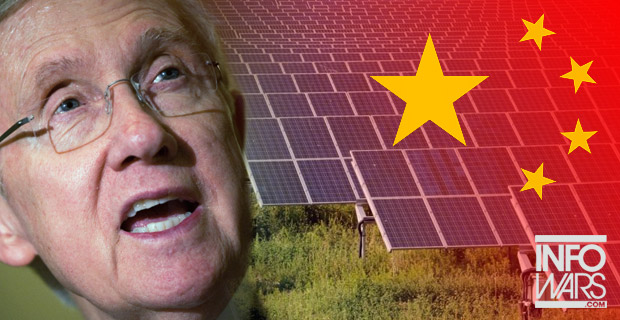 When Nevada rancher Cliven Bundy refused to take his cattle off land the federal government demanded for the habitat of an endangered desert tortoise, it focused the nation's attention on an arena Sen. Harry Reid, D-Nev., may have preferred to be kept quiet.
An investigative report published last week by Infowars.com drew a connection between Senate Majority Leader Reid's involvement with Chinese energy giant ENN, Chinese efforts to build massive solar facilities in the Nevada desert and the showdown between Bundy and the U.S. Bureau of Land Management, or BLM.
It wasn't the first report to notice curious dealings involving the Chinese and America's top Democrats.
On Jan. 20, 2013, WND warned Chinese government-backed economists were proposing a plan to allow Chinese corporations to set up "development zones" in the United States as part of a plan proposed by the Chinese government to convert into equity the more than $1 trillion in U.S. Treasury debt owned by the Chinese government.
The next day, Jan. 21, 2013, WND documented the Obama administration had begun to allow China to acquire major ownership interests in oil and natural gas resources across the USA.
Also, make sure to get your boost of zinc and pregnenolone today with The Real Red Pill now at 50% off!