Malaysian official said investigators concluded the missing flight was hijacked
Infowars.com
March 16, 2014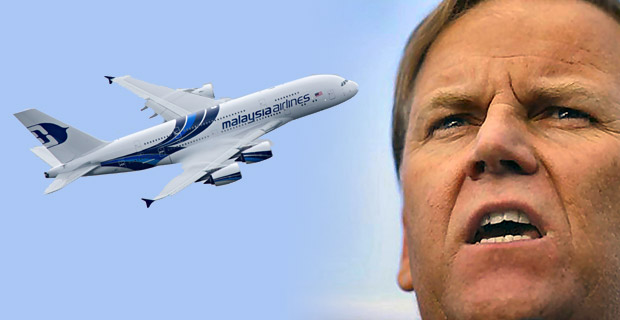 Michigan Rep. Mike Rogers, the Chairman of the House Intelligence Committee, told CBS's "Face the Nation" today multiple U.S. intelligence agencies are investigating the disappearance of Malaysia Airlines Flight 370 for possible connections to terrorism or national security concerns.
"We want to find out exactly if there was some terrorist nexus or some other nexus that would raise concerns to our national security," Rogers said.
Rogers said investigators have not closed in on a definitive theory. He said, more than likely, the plane is at the bottom of the Indian Ocean. "This plane still may be at the bottom of the Indian Ocean — and I think a lot of folks that I've talked to believe that's probably the most likely, the most probable circumstance," he said.
On Friday, a Malaysian official said investigators concluded the missing flight was hijacked and steered off its original course. The official characterized the hijacking as "conclusive" and a "deliberate act."