Carmel Lobello
The Week
December 18, 2013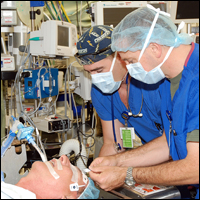 Anesthesiologists, some of the highest paid doctors, are responsible for administering sedation and keeping a patient ticking during surgeries.
This year, Johnson & Johnson released what some are calling a robot anesthesiologist — a system named Sedasys that "automates the sedation of many patients undergoing colon-cancer screenings called colonoscopies," says The Wall Street Journal.
Anesthesiologists see big problems with the bots, warning they may not be able to respond accurately to complications.
Pick up the next evolution of activated nascent iodine today with Survival Shield X-3 now at 60% off!