Jose Pagliery
CNN
December 5, 2013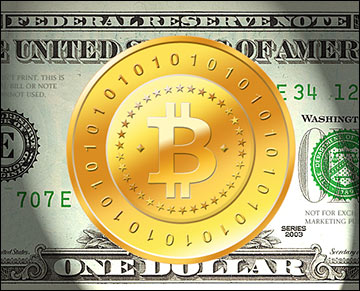 Imagine a world in which you can buy anything in secret. No banks. No fees. No worries inflation will make today's money worth less tomorrow.
The digital currency Bitcoin promises all these things. And while it's far from achieving any of them — its value is unstable and it's rarely used — some have high hopes.
"There will be alternatives to the dollar, and this might be one of them," said former U.S. congressman Ron Paul. If people start using bitcoins en masse, "it'll go down in history as the destroyer of the dollar," Paul added.
Get what you and your family need with today's top-selling products now!