Chris Cillizza and Rachel Weiner
The Washington Post
February 12, 2011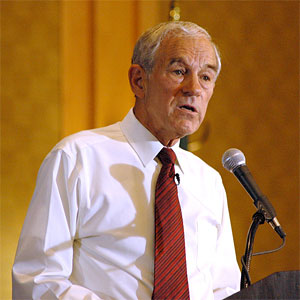 Ron Paul emerged victorious in the Conservative Political Action Conference's annual presidential straw poll, the second straight year that the libertarian-leaning Texas Congressman has won the vote.
Paul took 30 percent while former Gov. Mitt Romney (Mass.) placed second with 23 percent. No other candidate received double digit support.
A total of 3,742 people — roughly a third of total CPAC attendees — cast votes.
Our 4th of July Super Sale has been extended! Get double Patriot Points and free shipping on the hottest items!