AFP
July 9, 2012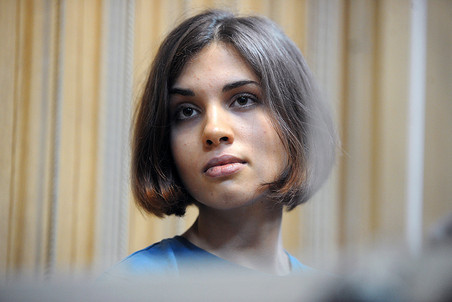 Nadezhda Tolokonnikova can tell you; in Russia, you don't disrespect the president.
A Russian court on Monday ruled hunger-striking punks Pussy Riot must stay in jail ahead of their trial for an anti-Vladimir Putin protest in a church, despite pleas from backers including media magnate Alexander Lebedev.
Moscow city court rejected an appeal against the three young women's detention after they went on a hunger strike last Wednesday over a decision to curtail their time to read case materials.
Backers in the courtroom included Lebedev, who owns Britain's The Independent and Evening Standard dailies and co-owns Russia's liberal thrice-weekly Novaya Gazeta.
The Reopen America Back to School Special is now live! Save up to 60% on our most popular items!