Viktor Kuzmin
Russia Beyond the Headlines
March 26, 2013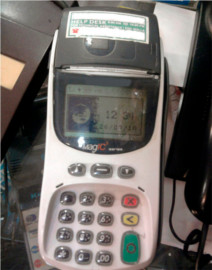 Russia may ban cash payments for purchases of more than 300,000 rubles (around $10,000) starting in 2015. The move is expected to boost banks' cash reserves and put a damper on Russia's shadow economy. However, the middle class will most likely end up having to pay the price for the scheme.
Moscow is looking to kill two birds with one stone: Firstly, it wants to bring some of the population's "grey" income out of the shadow; secondly, it wants to increase the volume of cash reserves in the banks. The government's bill will introduce the new rule to the State Duma. The document was prepared by the Ministry of Finance and approved by the government.
The restrictions on cash transactions will develop in two phases. In 2014, a ban on cash payments for purchases worth more than 600,000 rubles (about $19,500) will be introduced; the limit will then be halved to 300,000 rubles in 2015. Furthermore, the document introduces mandatory, cash-free, salary payments.
By the way, people who know what's coming are taking advantage of our healthy & delicious storable food!