Sangwon Yoon
Bloomberg Businessweek
August 20, 2012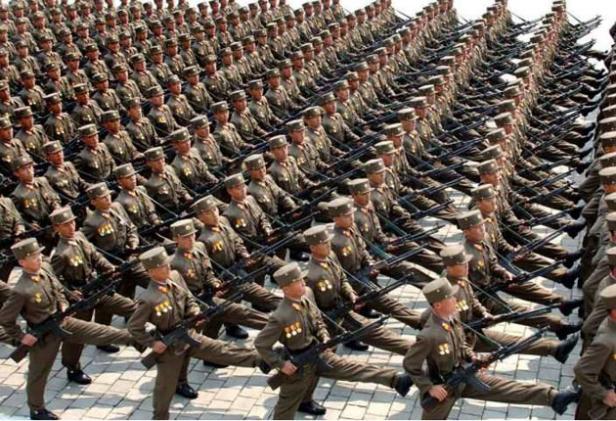 N. Korean military
The U.S. and South Korea began annual military exercises today, two days after North Korean leader Kim Jong Un praised the army unit responsible for killing four South Koreans in 2010.
A total of 33,000 U.S. troops stationed in South Korea and other bases will participate in the Ulchi Freedom Guardian drills that run until Aug. 31, the United Nations Combined Forces Command said in an e-mailed statement. North Korea was informed of the training's "non-provocative nature," according to the statement, which didn't give South Korean troop numbers.
North Korea routinely vows retaliation against the drills, saying they provoke conflict in the region. North Korean leader Kim Jong Un toured military units on western border islands and told them to prepare for "sacred war" should "even a single shell" hit the country's territory, the official Korean Central News Agency said Aug. 18.
Fight against the globalists with one of nature's greatest essentials. Survival Shield X-2 is now back in stock at 60% off!