Watchdog.org
October 24, 2013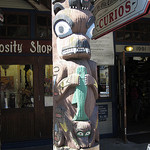 Seattle's city council voted unanimously Monday to use eminent domain to take private property.
They say they must seize the private property, which is currently being used as a parking lot, in order to turn it into … a parking lot.
Here is the link to the original notice.