Charlie Spiering
Washington Examiner
Oct. 8, 2013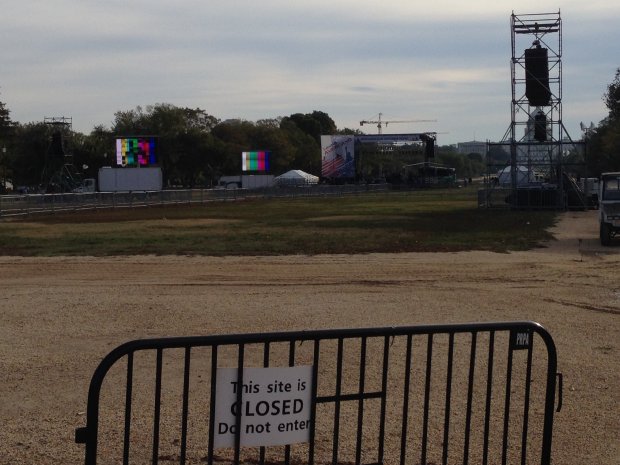 Even though isolated barricades with "closed" signs remained on the National Mall on Tuesday, the setup for the immigration reform rally said otherwise.
A giant stage with lights and an "Immigration Reform Now" banner was set up in the center of the mall, along with three large portable screens.
On one side of the mall, more than 100 porta potties were set up for protesters who will attend the rally today.