AFP
February 27, 2013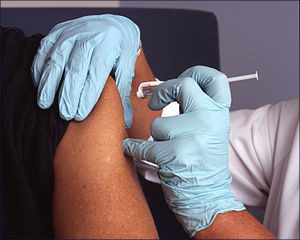 A study in England has strengthened evidence from Scandinavia that a vaccine used to prevent pandemic flu boosted the risk of sleep disorder among teens and children, doctors said on Tuesday.
Using the Pandemrix vaccine increased the risk of narcolepsy among people aged four to 18 by a factor of 14 compared to those who did not get the jab, they said.
The risk in absolute terms was between one in 52,000 people and one in 57,000, but this figure may be an over-estimate, according to the study published by the British Medical Journal (BMJ).