Amanda Kooser
CNET
November 11, 2013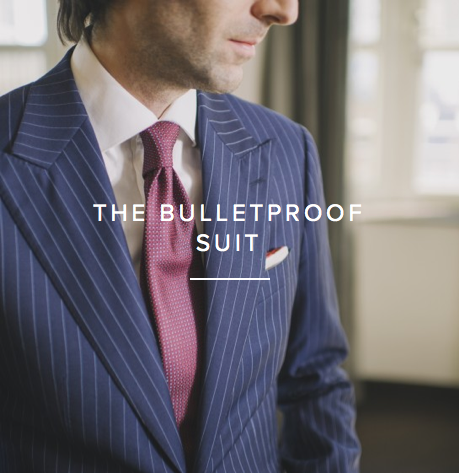 Bulletproof vests may be practical, life-saving garments, but they're hardly fashion-forward. Some people demand both fine tailoring and the ability to keep bullets from penetrating their bodies. Those people are putting orders in with Canadian tailor shop Garrison Bespoke for a bulletproof suit.
Garrison specializes in luxury garments, so don't gasp when you find out the bulletproof suit starts at $20,000. Carbon nanotubes in a layer under the exterior fabric harden on impact to stop both bullets and knife blades. The technology was originally developed for use in US military applications.
"After receiving requests from high-profile clients who travel to dangerous places for work, we set out to develop a lightweight, fashion-forward bulletproof suit as a more discreet and stylish alternative to wearing a bulky vest underneath," says tailor Michael Nguyen.