Timothy Mullen
Washington Times
November 5, 2012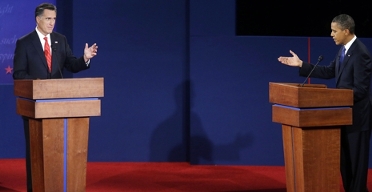 It wasn't so long ago that the following statement could only appear in a dystopian novel or movie script:
The U.S. President has killed an American citizen without due process, without even charging him with a crime. His decision to do this has been challenged by members of neither party.
While the media-fueled frenzy goes on about how supposedly different Romney and the conservatives are from Obama and the liberals, no one even raises an eyebrow about this terrifying political development.
[…] The president makes a mockery of the term "due process" by claiming that the requirement is fulfilled by a panel of his own self-appointed czars and cronies reviewing the case. This doesn't even pass the constitutional test. The panel is exclusively comprised of members of the executive branch of government. Judicial power is explicitly denied to the executive by the plain words of the constitution.
The Emergency Election Sale is now live! Get 30% to 60% off our most popular products today!